Sexual Ethics, Part 2: Integrity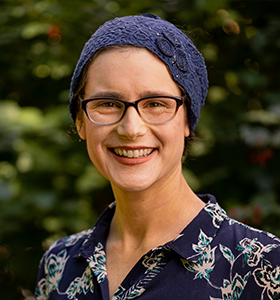 In Parashat VaYeishev, Yosef repeatedly resists the advances of Potifar's wife. Midrash places a lot of weight on his sexual restraint, finding in it a powerful quality that had redemptive effects on the people of Israel generations later in Egypt, as they too maintained sexual boundaries. In the wake of modern and contemporary sexual revolutions, there has been pushback on a sexual ethic based on boundaries and "purity" in favor of a sexual ethic that focuses primarily on consent. Consent is critical, but sometimes too narrow a lens to understand the significance of sexuality in our lives. Upon closer look at Yosef's encounter with Potifar's wife, we find an approach to sexual ethics that intersects with fundamental questions of identity and purpose: who am I and what are the relationships that inform who I am? What are my commitments, and what do my sexual decisions look like in response to those commitments?
In a discussion of what caused Israel to be redeemed from Egypt, Vayikra Rabbah points to Sarah1 and Yosef who "guarded themselves" from any sexual impropriety:
ויקרא רבה לב:ה
ר' הונא בשם ר' חייא בר אבא שרה ירדה למצרים וגדרה עצמה מן הערוה ונגדרו כל הנשים בזכותה.
יוסף ירד למצרים וגדר עצמו מן הערוה ונגדרו כל האנשים בזכותו.
Vayikra Rabbah 32:5
Rabbi Huna in the name of Rabbi Hiyya bar Abba: Sarah went down to Egypt and guarded herself from forbidden sex—so all the women [among the Exodus generation of Israelites] guarded themselves with her merit.
Yosef went down to Egypt and guarded himself from forbidden sex—so all the men guarded themselves with his merit.
The people of Israel gained great merit because Sarah and Yosef actively "guarded" their sexuality when they were under attack, by Pharoah and Potifar's wife, respectively. We learn of Sarah's proactive stance in a midrashic tradition that has her speak up to Pharoah, explicitly telling him that she was married so that he would not touch her.2 Sarah's conviction is quite remarkable, as she defies Avraham's instruction "say you are my sister" so that he wouldn't be killed (Genesis 12:13). What stands behind Sarah's integrity in speaking up to Pharoah? 
As we discussed in Parashat Lekh Lekha, Sarai could have totally despaired when she was in Pharaoh's house. She might have reasonably thought that Avraham would go on in his journey for divine blessing while she was out of the story forever. But she refuses to follow that line of thinking. She speaks up to Pharaoh saying that she is married, and she speaks up to God, with a poignant prayer.3 Maintaining her sexual integrity in this moment is intertwined with maintaining her sense of connection to her own story, and the unfolding story of divine promise she so strongly wants to be part of. Her choices around her sexuality are deeply embedded in her unwavering belief that her life and relationships matter, with other people and with God. This strong sense of integrity plants a redemptive seed that goes on to inform the sexual ethics of the people of Israel in Egypt years later.
Similarly,
midrash
suggests that Yosef's sexual ethics is tied to his broader sense of self, family, and purpose. Yosef's approach to sexuality goes through a journey in this
parashah
, through the lens of
midrash
, characterized by different ways he is described as a "shepherd" (
רועה
). In the beginning of the
parashah
, Yosef's relationship to his physical attractiveness creates divisiveness between himself and his brothers. Some
midrashim
describe him as spending a lot of time grooming himself,
4
and he is certainly attached to his magnificent cloak. He also reports to his father on his brothers' transgressions of sexual norms (
עריות
).
5
 In this divisive phase, he is described as "a shepherd of his brothers /
רועה את אחיו
" (Genesis 37:2) When he faces Potifar's wife,
midrash
stresses that internally he didn't possess the sexual integrity to resist her advances. The only reason he didn't submit was because an image of his father appeared to him:
תלמוד בבלי סוטה לו:
באותה שעה באתה דיוקנו של אביו ונראתה לו בחלון אמר לו יוסף עתידין אחיך שיכתבו על אבני אפוד ואתה ביניהם רצונך שימחה שמך מביניהם ותקרא רועה זונות דכתיב "ורעה זונות יאבד הון" (משלי כט:ג)...
Talmud Bavli Sotah 36b
At that moment, an image of his father came and appeared to him in the window. He said to him: Yosef, in the future your brothers will be written on the stones of the ephod and you will be among them. Do you want your name to be wiped out from among them and be called "a companion to harlots / רועה זונות"?! As it is written, "A companion to harlots looses wealth" (Proverbs 29:3).
What prevented Yosef from giving in to Potifar's wife was "an image of his father" that "appeared to him in the window." At face value, this is about being put into line by a scary parent who warns him he is at risk of being "a companion to harlots." But think about the significance of seeing his father's face in the broader context of the story. Not only does Yosef think he was sold by his brothers, or worse, that they wanted to kill him—but he also has no reason not to think that his father was in on the plot! After all, it was his father who sent him looking for his brothers in the first place (Genesis 37:13). He has no reason to think he is part of his family anymore. Seeing his father's face, Yosef is startled back into his sense of relationship with his family, and this is what stops him from engaging with Potifar's wife. Ya'akov tells Yosef that he will be listed among the rest of his brothers on the breastplate of the high priest's garb. The prooftext from Proverbs suggests that the motivation here is entirely about material honor (הון), but there is something more fundamental than the allure of precious stones. Ya'akov is reassuring Yosef that he has a place in the family and its arc—news that must come as a total shock to Yosef.
We see from this midrash that, had Yosef submitted to Potifar's wife, it would have been an expression of alienation from his story and identity. Unmoored from his family and sense of place in a larger arc and set of commitments, he was on the verge of approaching sexuality as an expression of apathy and dissociation. Instead, he regains his connection to his family, and their ultimate purpose as progenitors of a people in relationship with God, symbolized by the stones on the breastplate. This vision is what stands behind his expression of sexual integrity, giving him the strength to resist Potifar's wife.
For Yosef, this is also a moment of transition into leadership. Conjuring the scene where he is stripped of his coat, he leaves behind his own garment in Potifar's wife's hand when he sees his father and hears his message. He abandons his cloak, and the self-centeredness and divisiveness it represents. He understands that his true inheritance is a garment that interweaves all of the brothers into one: the breastplate with their names. This clarity of self, belonging, and purpose undergirds the strength of conviction he is able to muster in this challenging moment. He can now be described as "a shepherd of Israel / רועה ישראל" (Psalm 80:2).6
We have seen multiple stories of a sexual encounter that reflect the potential for dissociation from one's self and dignity—Sarah and Pharoah, Dinah and Shekhem, Yosef and Potifar's wife. The theological underpinnings of a sexual ethic in these narratives is more complex than a concern with boundaries and purity. Within the context of these figures' broader narratives, we see that sexual expression is tied to a broader sense of ourselves and our commitments. These narratives challenge us to practice a sexual ethic rooted in integrity and conviction about who we are, and our commitment to living with dignity and purpose in our relationship with God and others.
---
1 It is clearly quite complicated, upsetting, and potentially harmful to bring up the possibility of sexual choice and agency in a context of clear power imbalance and force. Acknowledging these potential pitfalls, I believe it is still powerful that the midrash amplifies Sarah's agency and voice.
2 Although there is nothing per se in the plain text of Genesis about this, see Bereshit Rabbah 41:2: "אמר ר' לוי כל אותו הלילה היה המלאך עומד ומגלב בידו, אין אמרת ליה מחי מחי, אין אמרת ליה שבוק שביק, וכל כך למה שהיתה אומרת לו אשת איש אני ולא היה פורש / Rabbi Levi said: That whole night there was an angel standing with a whip in his hand. If she said to him "strike" he would strike. If she said to him "Leave off" he would leave off. Why all of this? Because she said, "I am a married woman" and he did not stop."
3 See my essay on Parashat Lekh Lekha, "Unlikely Origins of Prayer," for more on this prayer, available here: https://www.hadar.org/torah-resource/unlikely-origins-prayer.
4 See what is collected by Rashi on Genesis 37:2, s.v. "and he was a youth / הוא נער."
5 Rashi on Genesis 37:2, s.v. "their bad report / את דבתם רעה."
6 Sotah 36b: "מי גרם לו שיחקק על אבני אפוד אלא אביר יעקב משם רעה אבן ישראל משם זכה ונעשה רועה שנאמר רועה ישראל האזינה נהג כצאן יוסף."