Holding the Dark with the Light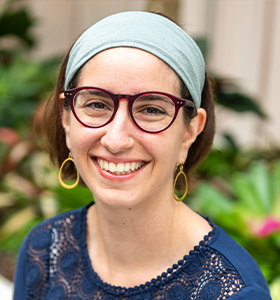 A Hadar Hanukkah Companion (2021)
Download Hadar's Hanukkah Companions for adults and children. As you light your hanukiyah each night, use these resources for learning and reflection. 
Holding the Dark with the Light: A Hadar Hanukkah Companion
As children, we learn to be afraid of the dark and to associate it with the unknown, monsters under the bed, and shadows that loom eerily out of proportion. But what if, this year, when we light the candles of our hanukiyah, we admire not only the light but acknowledge the place of the darkness? These texts ​have been curated to both recognize the difficulty of this moment and offer support from our spiritual tradition.
Hadar's Children and Families Companion
With a kid-oriented and engaging design, this resource is intended for use with children and families for learning and discussion as you celebrate Hanukkah at home. Use this resource every night of Hanukkah, along with activities designed by Pedagogy of Partnership, to guide your learning as a family.