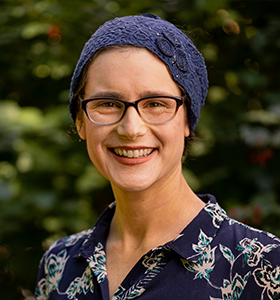 Life under a global pandemic has brought into focus the fundamental role that risk plays in our lives. Every decision, from where we grocery shop to how often we see our families, carries weight - the weight of knowing that our actions carry some degree of risk to ourselves, those around us, and beyond. What sources of wisdom can help orient us while we navigate choices that feel daunting and impossible?
Session 1: Dignity and Risk with Jess Belasco and Rabbi Jonathan Malamy
Our first session will focus on the importance of human dignity in the face of risk. We will explore whether and how our sense of self and identity is tied to the ability to make our own choices about the risks we are willing to take. How can communities navigate risk in a way that honors everyone's dignity when we know that some people are more vulnerable to risk than others? Our conversation partners will be Rabbi Jonathan Malamy, Director of Meaningful Life at The New Jewish Home in Manhattan, and Jessica Belasco, a disability rights writer and activist and rabbinical student at Jewish Theological Seminary.