Search results for
Rabbi Micha'el Rosenberg
39 results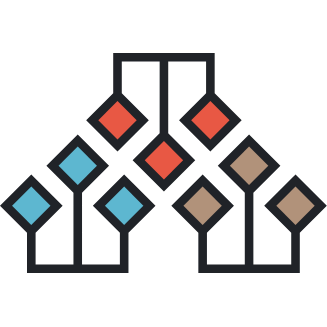 The Hadar Institute is delighted to welcome three new members of our team: Rabbis Micha'el Rosenberg, Miriam-Simma Walfish, and Devin Maimon Villarreal.
R. Rosenberg will join Hadar's full-time faculty and R. Walfish will serve both as faculty and as Senior Coach for Pedagogy of Partnership (PoP), a division of the Hadar Institute that harnesses havruta to cultivate empowered and meaningful Jewish learning.
R. Villarreal will serve as Senior Coach for PoP. We are thrilled that R. Walfish and R. Villarreal, already valued members of the PoP team, will be shifting into this more expansive role of Senior Coach and working directly with Jewish educators across the country to implement PoP's methodology.
We look forward to learning with our new faculty members later this summer! Visit
hadar.org/vbm
for more information about virtual learning opportunities at Hadar.
Rabbi Micha'el Rosenberg is faculty at Hadar. He received rabbinic ordination both from the Chief Rabbinate of Israel and from his teacher, Rav Elisha Ancselovits. He also holds a PhD in Talmud and Rabbinics from the Jewish Theological Seminary of America. Micha'el has served as associate professor of rabbinics at Hebrew College, and as the rabbi of the Fort Tryon Jewish Center in Washington Heights. He is the author of Signs of Virginity: Testing Virgins and Making Men in Late Antiquity (Oxford University Press, 2018), and with Rabbi Ethan Tucker, he is the co-author of Gender Equality and Prayer in Jewish Law (Ktav, 2017).
Rabbi Miriam-Simma Walfish is faculty at Hadar and a Senior Coach for Pedagogy of Partnership. She is completing her PhD in Rabbinics at Harvard University. Her interests include rabbinic approaches to gender, parenting, and education. She has published several articles, including, "Upending the Curse of Eve: Reframing Maternal Breastfeeding in BT Ketubot" (2017). Rabbi Walfish has taught Tanakh, Talmud, and Jewish Law in numerous settings including the Conservative Yeshiva, Hadar, Harvard University, Hebrew College, and the National Havurah Committee's summer institute. She revels in the process of learning Torah with and from her students.
Rabbi Devin Maimon Villarreal is a Senior Coach with the Pedagogy of Partnership and teaches Talmud and Tanakh at de Toledo High School in Los Angeles. He has worked in Jewish education for over ten years as a classroom teacher and administrator in both Orthodox and community day schools during which he was awarded the Covenant Foundation's Pomegranate Prize for emerging Jewish educators. He has also worked as an Education Consultant for various Jewish education organizations throughout North America. At the center of all of his work is his belief in Judaism's ability to help people discover and nourish their best selves. Devin received semikha (rabbinic ordination) from Yeshivat Chovevei Torah, as well as from Rabbi Nathan Lopes Cardozo. A graduate of UCLA in the Study of Religion, he also holds a Master's Degree in Teaching from the American Jewish University.
Pesah celebrates the Jewish redemption story. And yet, our story can only truly be told as a geulah arikhta—a long, extended, enduring redemption.
With insights from Hadar faculty and activities for children and families, Hadar's 5782 Pesah Reader will be your guide to finding new meanings and messages in this upcoming holiday.
This reader will help you reflect on our multifaceted redemption story, as we consider our Exodus in terms of its extended duration—from the earliest stirrings of our people's redemption, to its place in our lives today, to the most complete manifestations of redemption that might yet be brought to the world.