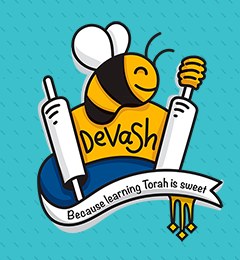 Subscribe to Devash
Devash is a weekly parashah magazine that makes Torah learning sweet. By engaging directly with texts and taking kids seriously as Jews, Devash helps children (ages 7+) and grown-ups discover the weekly Torah portion.
Hadar Podcasts
Take the Torah with you and listen to a podcast on your own schedule. Hadar has 3 podcasts that listeners of all ages can enjoy. Subscribe and listen to the the most recent episodes of Hadar's podcasts. 
Ta Shma
Ta Shma ("Come and Listen"), hosted by R. Avi Killip, brings you weekly recordings of recent lectures and classes with Hadar's faculty. Recordings that were published on this podcast are tagged "Ta Shma" on the Torah & Tefillah Library.
Responsa Radio
Hosted by R. Ethan Tucker and R. Avi Killip, Responsa Radio is a podcast where you ask and we answer questions of Jewish law in modern times. The answers are fascinating, relevant, and often surprising!
Torah Time
A podcast that helps busy families make quality time for learning the weekly parashah together. Every week, Mara Braunfeld and her son, Ravi, set aside quality time for learning the weekly parashah together. They call it "Torah Time" -- and you're invited to learn along with them!