Maimonides Moot Court High School Competition
Overview
Registration is live for the 2023-24 Maimonides Moot Court Competition! Powered by Hadar and supported by Maimonides Fund, MMCC is the premier program for high school students to engage with modern-day ethical questions using Jewish legal wisdom.
Here's how it works: students prepare in the months leading up to the competition by developing arguments in response to an ethical case using a sourcebook of curated Jewish texts. At the competition, teams present and defend their arguments before a panel of expert judges. 
The competition is preceded by a shabbaton that attracts an international cohort of students from across North America and Israel.
THEME
The 2023-24 theme is "Privacy in the Digital Age." The case explores how traditional Jewish legal approaches to privacy can be applied to modern day social media platforms, especially around questions of data privacy. 
Schedule
The full schedule for this year's competition is still in formation. Check back soon for more updates!
Check-in and Registration
Faculty
Yitzhak Bronstein
Yitzhak Bronstein is Director of Maimonides Moot Court Competition at Hadar, overseeing programming for high school and college students, to engage modern-day ethical questions using Jewish legal wisdom. Yitzhak has a Masters from the University of Chicago Divinity School, and studied at Yeshiva University and Yeshivat Har Etzion.
Mara Braunfeld
Mara Braunfeld is a Jewish Educator with over 15 years of experience creating community, building relationships, and bringing innovative leadership to progressive and pluralistic Jewish settings. She earned a B.A. from Brandeis University and a Masters in Jewish Education from the Rhea Hirsch School at Hebrew Union College-Jewish Institute of Religion. Previously, she worked at Temple Israel Center in White Plains, NY, at the Marlene Meyerson JCC Manhattan, and at Temple Shaaray Tefila in Bedford Corners, NY. Mara, her husband Daniel, and their three amazing children live in Manhattan.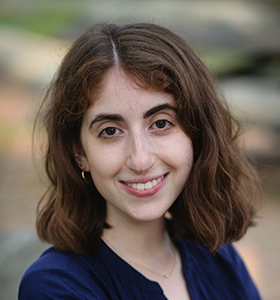 Aliza Abolafia
Aliza Abolafia is the Associate Director of Teen Empowerment at Hadar where she works with Jewish teens to deepen and develop their religious and spiritual lives. Aliza holds a Master of Divinity from Harvard Divinity School and spent two years learning full time as a fellow at Yeshivat Hadar, experiences that have deepened her commitment to the transformative and affirming power of sacred text. Aliza serves as mashgihah ruhanit (spiritual advisor) at Camp Yavneh in Northwood, NH and as Spiritual Leader of the Havurah Minyan of the Capital District in Albany, NY. A life-long learner as well as an educator, Aliza is passionate about leading spiritually impactful Jewish experiences for all ages.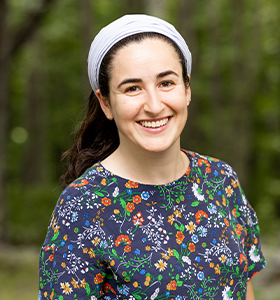 Julia Chatinover
Julia Chatinover is the Director of National Programs at Hadar. Prior to joining Hadar, Julia spent 6 years creating joyful Jewish experiences as the assistant director of Camp Ramah in the Rockies. During her time at Ramah, she participated in the Foundation for Jewish Camp Yitro Leadership Program. She earned a BA in Earth Science from Columbia University, and a BA in Talmud & Rabbinics from JTS List College. After college, Julia was also a fellow in Hadar's year-long Yeshiva. Originally from Seattle, Julia lives in Boston and is spending the 2021-22 academic year in Jerusalem.
FAQs
We design MMCC to be a meaningful and empowering experience for Jewish high school students of all backgrounds.
The majority of teams are fielded by day schools, synagogues, and teen movements.
The Shabbaton will take place from April 4-7, 2024 at the Sleepy Hollow Hotel, 455 S Broadway, Sleepy Hollow, NY 10591. The competition will take place on April 7, 2024.
Yes, students can register without having a team in mind! We offer a range of virtual and in-person learning opportunities for students to prepare for the competition. Please email [email protected] for the latest opportunities.
Teams typically have 3-4 students. Organizations are welcome to field multiple teams.
Programming begins on Thursday evening and continues through Sunday afternoon. The first three days are dedicated to community building, educational sessions, and celebrating Shabbat. The competition takes place on Sunday morning.
Shabbat is a highlight of the experience! As a pluralistic program, we welcome students from a wide range of backgrounds for an incredible shabbat spent in community together. The schedule includes multiple options for tefilah (prayer) and singing, electives taught by Hadar faculty and team advisors, spirited shabbat meals, and many optional activities. 
We strongly encourage students to participate in person. Depending on the need, there may also be a possibility of competing virtually.
The deadline to register is October 13, 2023.
Cost
The cost per team (4 students and 1 faculty advisor) is $1,800. If an organization is sending multiple teams, each team following the first will pay a discounted rate of $1,400.
For individual students registering without a team, the fee for the shabbaton and competition is $450. 
Registration fees will be fully refunded for cancellations before November 1. Cancellations before December 15 will result in a 50% refund. No refunds will be provided after December 15.