Hadar is actively growing its programming in the Boston area. We are partnering with local organizations from across the denominational spectrum to bring Hadar's unique approach of Torah, Avodah, and Hesed teaching to the Boston community. 
Meet the Director of Hadar Boston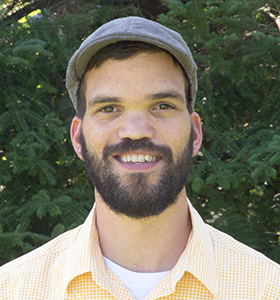 Rabbi Elie Lehmann
Rabbi Elie Lehmann is Director of Hadar Boston. He studied for two years as a fellow at Yeshivat Hadar and has served as Campus Rabbi and University Chaplain at Boston University Hillel since graduating from Hebrew College Rabbinical School in 2017. Elie served as the Inaugural Director of Kulanu's Global Teaching Fellows, with whom he taught and built curricula for Jewish communities in Kenya, Ghana, India and beyond. While in Rabbinical School, Elie co-founded Matchme, an online crowdfunding platform, was a Wexner Graduate Fellow and an American Jewish World Service Rabbinical Fellow. Elie spent his undergraduate years at Columbia University and The Jewish Theological Seminary. Elie lives in Cambridge, MA with his wife, Anya, and their sons, Razi, Shalev, and Ziv.