Women's Torah Study Class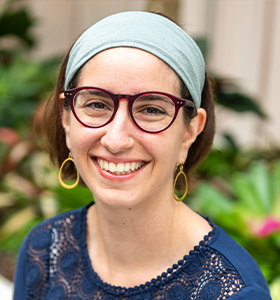 Date and Time
-
-
-
-
-
-
-
-
-
-
-
-
-
-
Overview
Join R. Avi Strausberg for a bi-weekly dive into the parshah. We will meet every other week and we will explore a range of interpretations on the parsha from Talmud and classic parshanut to modern midrash and poetry.
This class is organized through Ohr Kodesh Congregation and is part of their ongoing learning series. 
Faculty Bio
Rabbi Avi Strausberg is Senior Director of National Learning Initiatives at Hadar, and is based in Washington, D.C. She received her rabbinic ordination from Hebrew College in Boston, and was a Wexner Graduate Fellow.