Torah and Abortion, Beyond Law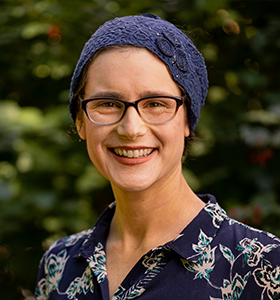 In the wake of the recent Supreme Court decision in Dobbs v. Jackson, fears abound about the future of abortion access in America. There is much work to be done to honor the dignity and agency of people navigating pregnancy.
This moment is also a time to reach for the religious narratives and theologies that strengthen us in this kind of work. It feels so important to embrace Jewish tradition which offers a much-needed religious voice of care and compassion towards experiences of abortion.

Jewish law has a nuanced discourse on abortion and fetal life, and concrete guidance for different circumstances that many have turned to in difficult times. In this moment, though, I want to draw our attention beyond law, to deeper Jewish narratives and theology around abortion: The many Jewish women over the centuries who have needed to induce abortion, whose stories emerge from between the lines in the pages of Talmud in Tractate Niddah; the many aggadot (rabbinic narratives) with portrayals of God that can speak profoundly to people experiencing pregnancy, birth and loss, including deliberate loss.

These narratives give us something that goes beyond the legal discussions of what is allowed and when. They offer a vision of Torah that is present with people as they make difficult choices.

What does it look like to reach for the Torah that is there to hold us, as individuals and as a society, as we do the beautiful, hard, and messy work of filling the world with life? This work has always included life, loss, and sometimes decisions to end pregnancies.

I would like to invite you to chart this course with me at an online yom iyyun (day of learning) with Hadar, SVIVAH, HerTorah, the Marlene Meyerson JCC Manhattan, and the JTS Hendel Center for Ethics and Justice. Save the date for "Real Torah / Real Life: Abortion, Beyond Law" on August 2-3 and fill out this form to be notified when registration opens.

This is not a day about whether Judaism is "pro" or "anti" abortion, as access is a necessity. Over the course of the day, we'll learn with a variety of teachers who sensitively probe the depths of our rich tradition (in halakhah, aggadah, midrash, and ritual) in a way that gives voice to and honors the complexities of real life experiences and choices around abortion.

This exploration will begin with a women's-only space* for study, reflection, and community support on Tuesday evening, presented with SVIVAH and HerTorah.
You can save the date for this Yom Iyyun now.
*SVIVAH defines "Jewish woman" as anyone wishing to be included in a circle of Jewish women. If you want to be there, we want you to be there.