Singing with Joey: The Power of Prayer in Communal Melodies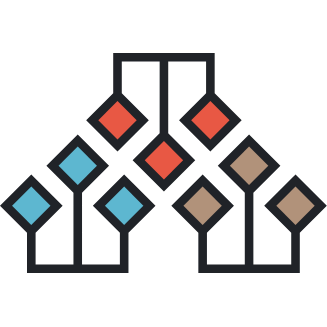 Thursday, November 24, 2016
I am confident that in 20 years we will talk about Joey Weisenberg the way we talk about Shlomo Carlebach, the man who reinvigorated Jewish liturgical music a generation ago.
Weisenberg was in the East Bay last weekend, Nov. 18-20, leading services at Beth Jacob Congregation, an Orthodox shul in Oakland, and for one of his trademark intimate sing-alongs at Urban Adamah, the Jewish urban farm in Berkeley.
Not just a composer and musician, Weisenberg is the creative director of the Hadar Center for Communal Jewish Music in New York. His 2011 book, "Building Singing Communities: A Practical Guide to Unlock the Power of Music in Jewish Prayer," which came with an album of his music, was an instant classic. Since then, he has released an album every year. The two most recent, "Nigunim, Vol. IV: Brooklyn Spirituals" and "Nigunim, Vol. V: Songs from the City of Brotherly Love," are absolutely transcendent.
Weisenberg spent Shabbat at Beth Jacob, where about 70 people gathered in a multipurpose room to be led by him in prayer. It seemed that no one in the room knew his music going in, but by the end the entire room was singing at the top of their lungs. That's the magic of Weisenberg: If he's singing, you're singing. He brings you along gently, yet you feel no choice in the matter.
Weisenberg's voice is gentle but powerful. His face is beatific when he sings — eyes closed, smiling. Normally I like to sit off to one side, but knowing his music and technique, I sat as close to him as possible — he relies on getting people to sit a little closer together than they might be comfortable with, facing in toward each other.
On Sunday night at Urban Adamah, about 100 people gathered in a large tent-like pavilion decked with colored fabrics and Moroccan lanterns for "An Evening With Joey Weisenberg." We sat in his preferred configuration: tight, intimate concentric circles. The setting and the fervor that was to come had shades of a good old-fashioned tent revival. He sat in the middle, sometimes accompanying himself on djembe or guitar. But the instruments were all but irrelevant. We came to sing.
Much of the crowd was familiar with his music. He began without introduction; he just started singing his "Sheves Achim Nigun," and people joined in. We sang this for perhaps 10 minutes straight. When it wound down, Weisenberg sat in silence for a couple of minutes before saying, "It's nice to be with Jews who know how to be quiet … The silence is important. We're singing together to learn how to listen to each other."
Next up was "Lincoln's Nigun," which begins with some lyrics from Lecha Dodi before moving into niggun. For a niggun, it has a uniquely American folk sound, Appalachian almost. "Every summer I read a Lincoln biography … I wrote this one in honor of [Abraham] Lincoln," he told us.
After telling us about it, he decided we should sing it again, cautioning: "Don't run away from something once you know how to do it." Indeed, the second time through was more elevating than the first.
A niggun is a wordless melody. Unlike Western music, Weisenberg said, a niggun can loop forever. It starts over before it ends, he said, citing the spelling of niggun in Hebrew: nun, gimel, nun — the word itself is a cycle.
Periodically, he just stopped a song to give us a new phrasing to try out, or to tell a story from Talmud about the nature of song. At one point, he paused a song to give us some guidance on how to sing it, then added: "But it's just FYI. It's always FYI because I fully expect it to just go where it goes."
That open-ended quality, he told us, is why he prefers this format to ordinary performance; a performance is planned, but communal singing leaves room for surprises. "It's the sound of something real, something you can't plan … We have to do it together," he said.
At one point he told us that the Hebrew word zemer, song, is related to a word that means "to cut." When we sing, he told us, we cut away everything else, leaving just the heart.
Weisenberg has a rare, innate attention to sound. While he was speaking, a loud train whistle sounded off repeatedly in the distance. He perked up, pausing to say, "That's an awesome sound. Let's just listen to it."
During a gorgeous version of the prayer Nishmat Kol Chai and an accompanying niggun that we sang several times throughout the evening, the train went off again, long and loud. The singing fell apart in laughter. With a grin, Weisenberg said, "It's nice to be in dialogue."