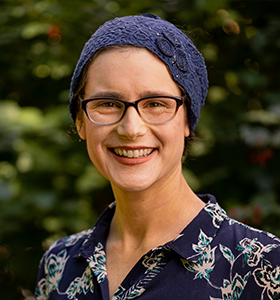 |
Friday, November 17, 2023
Reflections on a Trip to Israel, November 2023
I am so grateful that I was able to be in Israel for three days, Thursday, Nov 9 - Saturday night, Nov 11. Throughout the trip it became clear to me how much Israelis feel this is a moment of intense crisis, where so much is on the line - not only Israel's secure existence, but also its moral character.
Purpose
My main role for this short visit was to show up for our staff, students, alumni and people in the Hadar community, to listen, to witness and to offer strength. I am grateful for Hadar's years-long investment and relationship building with our Israeli constituents that made it possible for people to share their experiences in their native tongue in this traumatic and unpredictable time. I got a window into life on the ground that is invaluable as Hadar in the US and Hadar in Israel strive to stay connected throughout and beyond this terrible moment of historic significance in Israel. I heard people's fears, worries and often critiques - about the Israeli government, and the American Jewish community. And I heard and witnessed how people are resolutely showing up, drawing upon inner strength, to tend to the needs of the moment. In my short time, I had thirteen one-on-one meetups, and led three community events focused on song, prayer and reflective learning.
"What are you doing here in a time of war?"
Getting on the flight on El Al already felt like showing up with the Jewish people. I held someone else's baby a few times on the flight to give the mother a break, and felt very poignantly how the next generation is counting on us to secure the possibility for all children to live in security and peace on the land.
Stepping off the airplane you immediately sense that this is not a normal time. There are ad hoc signs pointing to the direction of a bomb shelter. The airport is nearly empty; our flight was the only one to arrive at that time. Billboards everywhere say יחד ננצח - "Together We Will Overcome."
Multiple times cab drivers ask "Why did you come here in a time of war?" This is not a hard question for me, and I respond: "To be with my colleagues and students - to be with you, even in times of crisis." They are so appreciative for even this very simple act and sentiment.
Trauma
Many people I talked to are still in or are just coming out of the initial shock and trauma of October 7th. Even in Jerusalem - where it is quite safe right now - streets are quiet in the day and nearly empty in the evenings. It does not feel normal in any way. The day I arrived was the funeral for Sgt. Elisheva Rose Ida Lubin, the lone soldier from Atlanta who was stabbed, and multiple people I met with that day had attended her funeral. One colleague I talked to had recently attended six funerals in one day.
Hadar runs a yeshiva program throughout the year in Jerusalem. Many of our yeshiva alumni are currently serving on reserve duty in the army or have close relatives and friends currently serving. There is an ongoing undercurrent of fear and anxiety - will close family and friends come home safely? Each day is framed by scanning the news for released names of the dead, morning and evening.
Multiple people speak of Shabbat as a "trigger" and Sunday as being one of the hardest days of the week. Shabbat means reliving the shabbat of October 7th and Sunday is a reminder of when they first started to get the news and understand the significance. It's a reminder that there has already been another week of this nightmare, and then getting ready to start the next week of the nightmare, including taking in the news coming out of Shabbat. In the face of this trauma, our staff feels especially motivated to create space for people to gather on Shabbat.
With Hadar in Jerusalem
I walked into the Hadar Beit Midrash on Thursday afternoon and it felt full of light and warmth. The staff said, "I wish you would have come yesterday! It was so full of people!" Hadar had just opened classes for a 5 week mini-mester, and it is clear they are responding to a need, especially as the University semester was delayed until December. Over fifty people came to the class in the first week.
On Thursday evenings since the war began, Hadar offers an intimate gathering space. I facilitated a session for around fifteen alumni and staff, centered on study and creative writing based on a midrash about eulogy in honor of Parashat Hayyei Sarah. One participant wrote a midrash in honor of her grandmother named Flilah, as an expression of the power of prayer:
פיה פתחה בחכמה - פתחה פיה בתפילה. תפילה פתחה פי ה' - שאמר והיה העולם
"When we pray it opens God's mouth, so that God might speak and recreate the world."
It felt like a real gift to sing with them. Rabbi Deborah Sacks Mintz's recently released melody for the "Anenu" prayer, for times of crisis. The next day, one participant told me she had been listening to the melody on repeat ever since.
Shabbat was a precious time to spend together. On the eve of Shabbat, Oct 6, Hadar students and alumni gathered in the Beit Midrash in Jerusalem for Simhat Torah, staying at a festive tisch until 1 AM. Many left from there the next day for reserve duty. Five weeks later, it felt so significant to be with over seventy people on our Shabbaton - from Hadar's staff, students, alumni and broader community in Israel, including people back from reserve duty for the first time.
I was heartbroken again to hear multiple people speak of Shabbat as a "trigger." Instead of lighting Shabbat candles as a feeling of respite, Shabbat feels like re-entering the horror of October 7, a nightmare that has engulfed the experience of all Shabbatot. It is as though Shabbat, too, was taken away. In the wake of this trauma, it was particularly moving to be part of a Shabbat experience of prayer, singing, and a chance for our students and alumni to share and reflect together.
A few snapshots of interactions with some of our students and alumni over Shabbat: One of the alumni was someone I've known since 2017 when I taught for a month in our Israel Elul program. Now she is a new mother of a two month old baby, and her husband is on reserve duty. He has missed half of his new baby's life. A fellow who lives in Israel, but joined this past summer's NYC Yeshivat Hadar program, led davening on Friday night. She has been part of organizing an around-the-clock Tehillim recitation circle, bringing in Americans to cover the hours when Israelis are asleep. One person was home for the first time from reserve duty, with his gun slung around his shoulder the whole time, as he danced at the tisch and led Shaharit the next day. He is not allowed to put it down, even for davening.
I led singing for a group of parents at the home of one of our alumni. This served as a container for people who have no time to be in their own feelings to access a brief window for song and reflection.
Showing Up 1000%
On Friday, I made a brief visit to the Hama''l Ezrahi Yerushalayim (civilian's "war room" in Jerusalem), where many of our students and alumni volunteer, sometimes for many hours a day. Sissi, a friend of a Hadar alum, tells me how this "war room" for social needs began on day 1, Oct 7, with two people, a laptop and charger. The next day there were 150 people to help volunteer. From then on, there have been 600 people a day. There is a warehouse to collect, organize, pack and send items to specific locations for evacuees and for army bases and a "Free Store" - for evacuees to find items they need, with a space for children to play. Sissi explains how hard it is to convince people they can take things. "Maybe somebody else has a greater need than I do," they object.
It brought me to tears to be so close to people who have lost so much, and to witness the massive community organizing efforts, and sense of responsibility and generosity so many hundreds of people express, especially people in their 20s-30s. It feels so different from the powerless, numb despondency that many feel in the US, caught up in a war of words.
Concerns for Israel's Character
This war coincides with a major rise in aggressive militaristic and fundamentalist sentiment. Some are very worried about the character and integrity of Israel in this moment and beyond.
In talking with R. Avital Hochstein, president of Hadar Israel, I am struck by the passion and force behind her conviction, not only that this is a moment of real crisis for Israel's existence but also her urgency in being adamant that voices for complexity and a serious embrace of Tzelem Elokim - that everyone is created in the image of God - not disappear. This is a moment to fight for Israel, and for Israel's character.
---
I will close with a moving note of gratitude from one of our alumni:
Rav Aviva, beloved and dear you are, a good soul. Thank you for coming to Israel, especially in this time. I truly felt hugged and held by meeting with you and the time we spent together. I felt from you how your physical presence here in the air of Israel and the beloved state of Israel changed something in the environs. Thank you so much for this. Thank you for the mutual dependence, the incredible togetherness, the opportunity to sing and to learn with you, to pray for days of peace and security for Jews in the land of Israel and in the world.
הרב אביבה, אהובה ויקרה שאת, נשמה טובה. תודה גדולה על שבאת במיוחד לארץ בתקופה כזו. באמת הרגשתי מחובקת ומחוזקת מהמפגש איתך ובזמן ששהינו ביחד. הרגשתי ממך איך הנוכחות שלך פיזית כאן באוויר של ארץ ישראל ומדינת ישראל האהובה משנה משהו מסביב. תודה גדולה על זה. תודה על הערבות ההדדית והביחד הנפלא, האפשרות לשיר וללמוד איתך, ולהתפלל לימים של שלום וביטחון ליהודים בארץ ובעולם.