Joey Weisenberg "helps minyan 'step it up a notch'"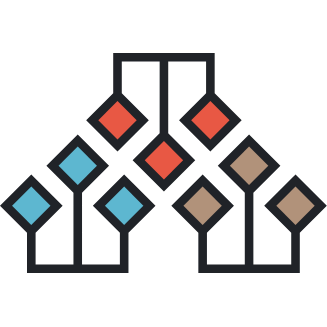 Our very own Joey Weisenberg appeared this week (April 8th, 2014) in the New Jersey Jewish News, working with the Highland Park Minyan. You can read the full artile below or at this link.
Noting that Jewish worshipers have rediscovered the power of song, musician and teacher Joey Weisenberg molded 30 members of Highland Park Minyan into his trademark "spontaneous Jewish choir" during a workshop on March 23.
Weisenberg started the two-hour program by teaching an original niggun, or wordless melody, which he returned to throughout the afternoon, often accompanied by the slapping of knees and the stomping of feet.
"With singing we listen and learn and pay attention to the world around us," he said. "It is that idea that we are together moving toward the divine, although we all have our own ideas about what the divine is. But we are all in tune with the same prayer. We are all responsible for creating a fertile ground for prayer…. I know you in Highland Park have been doing this for 40 years. You're sort of leading your own adventure."
Weisenberg, a New York-based musician, singer, and composer, travels the country conducting workshops. He is music director and ba'al tefilla (prayer leader) at the Kane Street Synagogue in Brooklyn, creative director of the Hadar Center for Communal Jewish Music, and author of Building Singing Communities: A Practical Guide to Unlocking the Power of Music in Jewish Prayer.
Program chair David Goldfarb said the minyan was already "a very participatory davening community" and that it brought in Weisenberg to help it "step it up a notch in that regard."
"Joey has a great reputation as a musician and ba'al tefilla," he said. "We love singing and dancing in our prayer services, and we thought he could add to our own ruach [spirit] and services."
The 70-member multidenominational minyan meets for traditional, egalitarian, peer-led Shabbat morning services at space it rents from the Reformed Church of Highland Park. It also holds services on all holidays, as well as periodic Friday evening services.
Weisenberg said music, which has always been interwoven into Jewish traditions, helps connect people with the past and communicate "with the divine" in ways words can't. Melody can also bring together disparate parts of the community.
Repeating his niggun, he explained, "You become the vessel of song. You carry the melody with you like a piece of Torah."
Weisenberg said that synagogue services that draw on influences from churches, opera, and stage performances often distance many from the prayers.
As a teenager he used to sneak out and play guitar at the local black Baptist church, where members stood singing and clapping throughput the service. "They had neshama," or soul, he said.
To bring that spirit into Jewish prayer, Weisenberg suggested that the ba'al tefilla stand in the middle of the congregation, drawing in others to be participants in prayer and song.
"The greatest prayer leaders know where they need to start and finish," he said. "They know they have lots of options based on what they see and feel. They know what to do. They have a deep toolbox. They know a lot of melodies and in a split second can read the folks there and make a choice."
Minyan board member Judy Richman said she thought it was a "wonderful" program. "Joey has such a genuine sweetness," she said. "We learned a tremendous amount, which we will be incorporating into our singing and dancing. We learned some new skills to enhance our experience."