The J.J. Greenberg Institute for the Advancement of Jewish Life (JJGI) will join with Hadar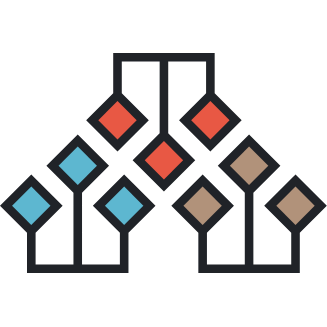 The

Hadar

Institute is honored to announce that the J.J. Greenberg Institute for the Advancement of Jewish Life (JJGI) will join with

Hadar

. In addition to serving as president of JJGI, Rabbi Irving ("Yitz") Greenberg, one of the most important and influential Jewish thinkers and leaders of our time, will assume the role of Senior Scholar in Residence at 

Hadar

.
"I have been an enthusiastic fan and supporter of the work of 

Hadar

 Institute for years," said Rabbi Greenberg. "Its leadership is extraordinary, intellectually and spiritually. I consider its reach into the next generation and its path for American Jewry as one of the most promising strategies for the Jewish future. It is a blessing for me to join in such a vital project at this stage of my life."
Throughout his storied career as a theologian, educator, and communal leader, Rabbi Greenberg has simultaneously advocated for a particular vision of Jewish life, rooted in deep Jewish learning, committed to Jewish observance, and unabashedly engaged with the modern world and learning from it. He has insisted that pluralism is a foundational principle, and that it is desirable, and even necessary for particular visions of Jewish life to be in conversation with one another, and to learn from one another.   
In a similar way, the project of 

Hadar

 has always been to advocate and lay a stake in the ground for a particular vision of Jewish life while remaining an institution that aspires to serve the entire Jewish people.  We are proud that our flagship fellowship programs instantiate a halakhic egalitarian approach to Jewish life, while our countless intensives, seminars, and online offerings serve Jews, both professional and lay, of all denominations, and of none.  Rabbi Greenberg remains deeply committed to the future of the Modern Orthodox community. He will continue to work with leading Modern Orthodox institutions, developing programs to bring his approach to Torah and religious vision to the next generation of Modern Orthodox educators and religious leaders, while he carries out the program of JJGI. 
Rabbi Greenberg has served as a mentor and role model for many of our faculty and we look forward to welcoming him as a senior colleague.  In particular Rabbi Greenberg has for many decades been a close teacher and mentor to Rabbi Shai Held, President and Dean of 

Hadar

, and we are delighted that they will now have an opportunity to work together in more formal ways.  In addition, The late J.J. Greenberg z"l, Rabbi Greenberg's son (and the namesake of JJGI), was a friend of Rabbi Held's, and we are honored to play a role in perpetuating his memory.
As part of his work at JJGI and 

Hadar

, Rabbi Greenberg will continue to develop the postmodern narrative of Jewish life and approach to Jewish law articulated in his forthcoming volume, The Triumph of Life.  We are confident that his bold and creative ideas will continue to enrich religious and secular ways of living and contribute to critical communal conversations about the meaning(s) and purpose(s) of Jewish life.  
JJGI will seek new platforms for disseminating Rabbi Greenberg's interpretations of Judaism and Jewish life, including film, websites, podcasts, and online courses.  
In addition, JJGI will recruit rabbis, educators, and communal leaders who can engage with Rabbi Greenberg's ideas and build institutions and programs that reflect them; and will create opportunities for young leaders and thinkers to develop their own ideas for what the future of Jewish life in the United States, Israel, and around the world could and should look like.  Young thinkers will be challenged not just to share Rabbi Greenberg's ideas but to develop them and take them further.
To advance this important work, 

Hadar

 is launching national searches for two new full-time positions: Director of Content and a Director of Communications. 
The entire team at 

Hadar

 looks forward to a long and fruitful partnership with Rabbi Greenberg and is thrilled to host JJGI as part of our ongoing work.