Hadar Raises Over $1 Million for Initiative to Improve Jewish Education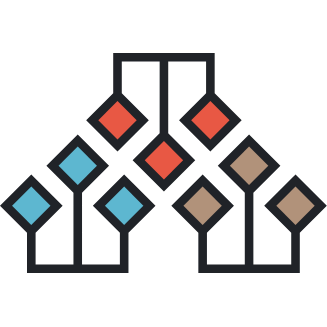 Thursday, December 26, 2019
Hadar Institute is pleased to announce its new collaboration with Pedagogy of Partnership (PoP), an innovative methodology for teaching and learning that trains teachers to significantly improve the experience of Jewish text learning and relationship-building. Over the last six months, PoP, now powered by Hadar, has garnered support from the William Davidson Foundation, Crown Family Philanthropies, the AVI CHAI Foundation and Mayberg Foundation, totaling over $1 million for the next 2 years.
What Is Pedagogy of Partnership (PoP)?
PoP is run by Dr. Orit Kent and Allison Cook, both of whom are pedagogical experts with years of experience in Jewish education. PoP is an approach to Jewish learning focused on the principle that how we learn is as important to learning as what we learn. PoP's method is based on the idea that the process of learning Torah resides in relationships – with Jewish text and tradition, with the larger Jewish community, with one's learning partner (havruta) or classmates, and with ourselves. The PoP model developed out of close analysis of havruta study, (1-on-1 conversation-based partner learning, using the analysis of a Jewish text as the basis for discussion), which epitomizes exactly what we seek to cultivate: true engagement with Torah and a deep respect for other people. PoP guides participants to engage in a process that promotes meaningful conversation wherein Torah becomes part of who we are and how we see the world.
Hadar strongly believes in the power and potential of PoP's approach, and has partnered with PoP to give it the national audience that it deserves - and thus enrich Jewish education. This includes bringing PoP to new cities, where it can have a dramatic impact on local schools and developing a cadre of exceptional PoP coaches who can support schools and teachers on the ground.
Hadar and PoP - A History of Collaboration, a Future of Growth
Hadar and PoP have already and continue to run several programs together over the past decade, including a 4.5-day immersive program in New York for Jewish educators that is offered every summer, and a PoP Fellowship, a two-year program that is currently at four day schools, with the goal of school-wide implementation of PoP's approach to teaching and learning. This program was funded through a collaboration of the AVI CHAI Foundation, the Kohelet Foundation and the Mayberg Foundation.
The four schools currently participating in the PoP Fellowship are:
Milton Gottesman Jewish Day School of the Nation's Capital (Washington, DC)
Solomon Schechter Day School of Greater Boston (Boston, MA)
Luria Academy of Brooklyn (Brooklyn, NY)
Oakland Hebrew Day School (Oakland, CA)
Now that we have successfully launched the Fellowship program, and see how the PoP model creates change, we seek to bring it to additional educators and schools in new cities – most immediately in Detroit and Chicago. In addition, the Jewish Education Initiative Challenge will support PoP in  its continued scaling across North America by developing a training program for additional coaches.
"This is an exciting partnership," say Cook and Kent. "Hadar and PoP share a deep commitment to promoting an empowered Judaism, which includes guiding students of all ages to become increasingly skilled in engaging with one another and with Torah. It is important to all of us to help learners grow not only intellectually, but also ethically and spiritually, and to experience this wholeness in their learning."
Rabbi Elie Kaunfer, Hadar's President and CEO, says "Hadar has long sought to strengthen Jewish day school education across the country. Now, through this partnership, I am very excited about our ability to improve the depth, quality, and nuance of Jewish learning - as well as the skill of forming real relationships -  in classrooms across the country. Powered by Hadar, PoP will be able to reach a far wider audience. This is a win-win for Hadar, PoP, and the larger Jewish community."