Announcing R. Elie Lehmann as Director of Hadar Boston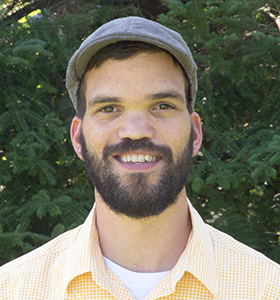 The Hadar Institute is thrilled to announce a major expansion of our work in Boston.
In the years since our first local program in 2008, Hadar has gradually become a more active part of the Boston-area Jewish community. We are proud of the Torah we've learned together and we cherish our relationships with the local institutions, synagogues, schools, and minyanim that make this community so robust.
After countless conversations with Hadar alumni and partners in the area, we're ready to make an even bigger investment in the Boston Jewish community.
We are delighted to welcome Rabbi Elie Lehmann as Director of Hadar Boston and the newest member of Hadar's faculty.
Rabbi Elie Lehmann studied for two years as a fellow at Yeshivat Hadar and has served as Campus Rabbi and University Chaplain at Boston University Hillel since graduating from Hebrew College Rabbinical School in 2017. Elie served as the Inaugural Director of Kulanu's Global Teaching Fellows, with whom he taught and built curricula for Jewish communities in Kenya, Ghana, India and beyond. While in Rabbinical School, Elie co-founded Matchme, an online crowdfunding platform, was a Wexner Graduate Fellow and an American Jewish World Service Rabbinical Fellow. Elie spent his undergraduate years at Columbia University and The Jewish Theological Seminary. Elie lives in Cambridge, MA with his wife, Anya, and their sons, Razi and Shalev.
R. Lehmann will start this summer. Stay tuned for more opportunities to learn with him and connect with Hadar Boston!
In the meantime, if you are in Boston, don't miss an upcoming 2-part lecture series with Hadar faculty member Dena Weiss, Fashion and Fiction: The Clothing We Wear and the Tales We Tell on Shabbat, beginning on March 8.